Contact us
Job inquiries should be sent to .
All other inquiries should be directed to Centre's Director, David Bourget, preferably by email.
Email


Mailing address
Department of Philosophy
Stevenson Hall (rm 3136)
Western University
1151 Richmond St
London ON, N6A 5B8, Canada

Telephone

+1 519-661-2111 x 87770

Our offices
We are located in room 3136 of Stevenson Hall.
View Larger Map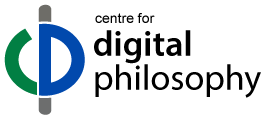 (c)opyright 2013-2022, David Bourget
Centre for Digital Philosophy - Western University
Stevenson Hall, 1151 Richmond St., London, ON, CANADA, N6A 5B8
Tel: 519-661-2111 x 87770, Fax: 519-661-3922